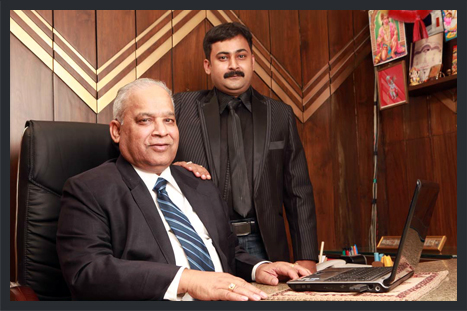 This Kohinoor combination of excellent entrepreneurial skills, imaginations, highest scale of workmanship and personal service with lightening speed. This Kohinoor emerged on India's industrial scene during 1970 and during the past 30 years it has now surpassed Indian boundaries and is becoming a household name In consumer market all over the world. The idea of this Kohinoor was conceived by Mr S. P. Jain, an industrial tycoon of Northern India during 1970 when he started business of manufacturing just one product i.e. Kohinoor brand Flat Transmission Belts. By the time passed, more and more products were added in the production list, and from 2008 Onwards Mr. NIPUN JAIN is looking to Kohinoor, Presently Kohinoor rnanufacturing comprises of :
Bicycle Tyres, Bicycle Tubes, Auto Butyl Tubes and e-Rickshaw Tyres
We do manufacturer all types of Tyres i.e Full Cream Tyre, Nylon Tyre, White Side Wall, Gum Wall, Black and in Tubes in Dunlop Valve, American Valves, Atom Valve & French Valve, Auto Butyl Tubes and e-Rickshaw Tyres.
tubes Obviously to handle the manufacturing without compromising with quality requires individual attentions and expertise. For this purpose KOHINOOR have stretched its wings which are named as :
Kohinoor India Pvt Limited
Kohinoor India Pvt Limited Unit-II
Kohinoor Reclamations
Eastman Reclamations
Now what is the secret of this pleasant experience of expansion. It is open secret. Though every commercial unit is understandably a profit? centered unit, but. KOHINOOR the things are different. Though profit motto is necessary to keep on the show but it certainly is not the prime motto of Kohinoor. Our prime motto is best quality and personal service to our customers. Our motto is that our product must give more? to our customer than what they have spent. Whether exported directly by Kohinoor or through reputed Recognised Exports Houses in India, our products are capturing various markets in world and to name a few the countries where Kohinoor products are being sold are: United Arab Emirates, Saudi Arabia, Syria, Egypt, Tanzania, Ethiopia, Zanzibar, Kenya. Uganda. Ghana, Ivory Coast, Algiers, Burkina Faso, Ivory Coast, Nigeria, Bangladesh, Pakistan, Malawi, Mozambique, South Africa, Central American countries etc. To maintain the level of our quality, we use world class Imported materials like Rubbers, Chemicals and other in puts, from manufacturers in the world such as :
Bayers and Degussa in Germany
Zeon Chemicals in UK
JSR, JTC and Mitsui In Japan
Koln and KKPI ij Korea
Mitsubishi In Singapore
Tejin In Thailand
General Quimica in Spain
And the list does not end here. In case of manufacturing, Kohinoor has massive infrastructural facilities including highly automated manufacturing lines, packaging machinery and in house stage to stage inspection. Kohinoor maintains in house labs for quality control. Constant efforts Is made to adopt the most advanced quality control procedures. Substantial investments are made in R&D and lab equipment. Batch to batch test reports are maintained in consistency with the latest requirements. Any end product with a minor and negligible defect how small it may be, is mercilessly rejected. With our strict monitoring of quality controls at every stages our customers are assured of consistently high quality material guaranteed to fulfill all their requirements. This is the reason that Kohinoor is a respected brand, not only In India but also in foreign countries as well. Almost 75% of our production is regularly exported to countries mentioned above.